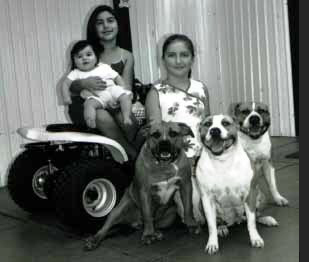 Here we have some of the latest proud new owners of Andonas Kennels' American Staffordshire Terriers.
Our clients are more than happy to share images of their new owners with us and we are more than happy to add these to the ever growing Andonas family album.
Andonas Kennels strives to make your experience a more personal and joyous one, from the time of your first phone call to months. even years later. Andonas is more than happy to chat about your new family member.
If you would like your picture featured on these pages, please email the web master with your high res photos, and please try and include yourself in the photo with your dog.